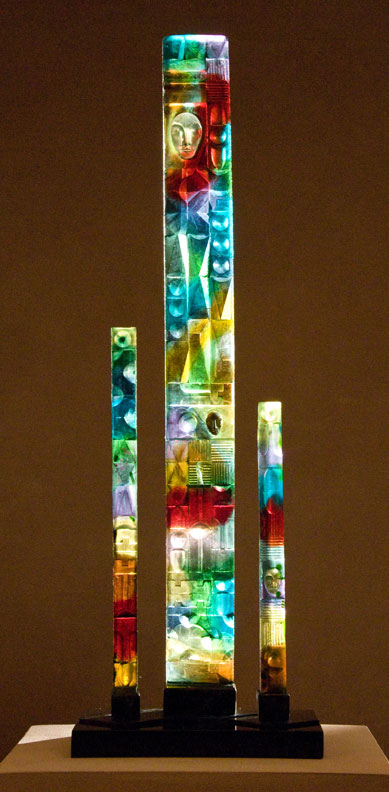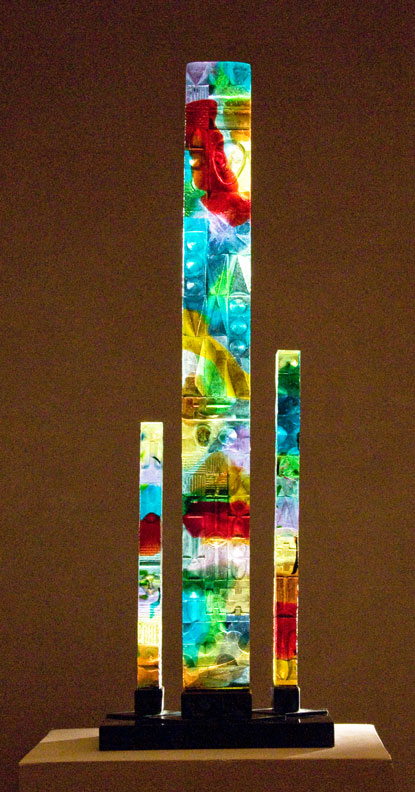 Totem To Dreamtime

from the Consciousness Series
kiln-formed cast glass: optically polished and with patina
sculpture on bronze stands on granite base
34" x 8" x 12"

Our dreams, waking and sleeping, carry us on a journey of other dimensions and times, revealing the layers of our explored and unexplored selves. They are a requirement for health. They whisper to us of opportunities not yet realized.

Private Collection